UPDATE: Another NTSB report on Earnhardt's crash in Elizabethton issued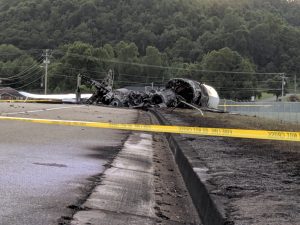 A few new details are included in a preliminary report issued by the National Transportation Safety Board on last week's plane crash involving a craft owned by Daytona 500 champion Dale Earnhardt Jr.
Information from the pilot said he attempted a go-around with only 1,000 feet of runway left after the plane bounced twice on the runway and touched down in Elizabethton but he told the agency that the airplane did not respond as expected.
Earnhardt noted this week on social media that his back was swelling and bruised as a result of the crash. It will likely take a year or longer for the final report to be made public.
You can read the report by clicking here.