UPDATE: Cameron sworn in as Tennessee House Speaker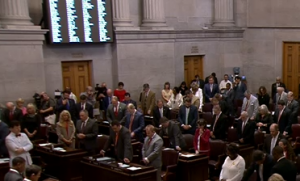 With 94 members in agreement, there's a new speaker in Nashville.
Rep. Cameron Sexton was sworn in as Speaker of the House and then took to his spot overlooking the law making body gathered for a special session. He replaces embattled speaker Glen Casada who resigned following a text messaging scandal.