Morristown man to be arraigned on murder charges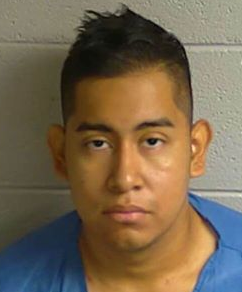 A Hamblen County, Tennessee man will be arraigned in Sessions Court after the body of a dead teenager was found in his home over the weekend.
Christian Cruz, 26, is charged with second degree murder in the death of 19-year-old Beatrice Hernandez, according to a report from the sheriff's office. Her body was found inside a home located on Boatman Mountain Road in Morristown.
Cruz was released from the UT Medical Center and then processed at the county jail after being treated for self-inflicted stab wounds to his arms and wrists. He is being held without bond.
(HCSO)