UPDATE: Wise County woman to serve five months for child abuse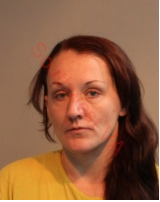 A Southwest Virginia woman has avoided a trial in Wise County Circuit Court next month and has entered a guilty plea on a child abuse charge.
Amanda Noel Taylor of Coeburn will serve five months in jail as part of a suspended sentenced issued Monday. Taylor was arrested in August 2018 when police officers found her passed out in the front of her car with a young child in the backseat. The investigators also found numerous drug paraphernalia items in the vehicle.