Kingsport pharmacy hosting state sponsored Naloxone seminar this weekend.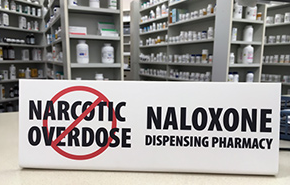 A number of state agencies in Tennessee are coming together to sponsor training in administering the preventive overdose drug Naloxone.
The Department of Mental Health and Substance Abuse Services will present a seminar at Kingsport's P&S Pharmacy on Watauga Street on Saturday beginning at 9 am. The most recent data available shows more than 1,700 Tennesseans died from opioid overdose. The report also said more than 5,000 people have been saved from overdose specialists using Naloxone.