Tazewell Woman Wanted for Alleged Child Abuse and Neglect of Autistic Son Turns Self In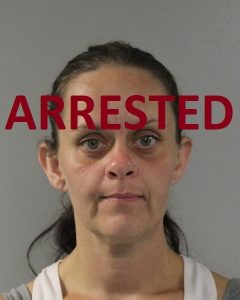 A woman wanted for alleged child abuse and neglect in Tazewell County, Virginia has turned herself into police.
Tazewell County Sheriff Officials alerted the public via Facebook Monday of Tami Faith Compton, 41, who was accused of leaving her 14-year old Autistic son alone for a minimum of five days without supervision and a small amount of food. Investigators say the residence where the child was staying was contaminated with large amounts of dog feces.
Compton is facing a felony charge of abuse/neglect of a child with reckless disregard.
Courtesy of Image: Tazewell County Sheriff's Office