Authorities Make Arrest in Southwest Virginia Involving Alleged Robbery of 65 Year Old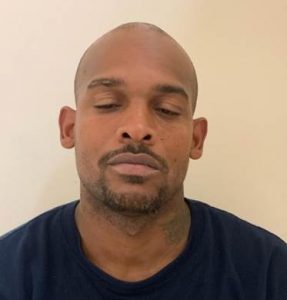 A Gate City, Virginia man accused of robbing a 65-year old woman and hitting her in the face with a handgun has been arrested in Scott County, Virginia.
A report from the Scott County Sheriff's Office says on Tuesday afternoon, deputies responded to a robbery just before noon. Authorities spoke with a woman who told them that a male dressed in dark clothing took her purse following a brief struggle. The woman alleged the suspect was able to wrestle the purse away from her after he hit her in the face with a handgun.
Virginia State Police and investigators responded to the incident, and following a tip from a witness, they located suspect Torri Sledge at a home on Spring Valley Circle. The purse, which contained large amounts of money and prescription medication was recovered. An interview with a homeowner who was unaware of the robbery mentions that Sledge entered their home, and changed clothes before carrying the old clothes, purse, and gun into the woods.
Sledge was taken into custody where he has been charged with the following: Robbery/Residence, Use of a Firearm in Commission of a Felony, Possession of a Firearm by a Convicted Felon, Remove/Alter the Serial Number of a Firearm, Possession of Schedule II Drug, Possession of Schedule IV Drug, and Possession of Schedule V Drug. He is currently being held at the Duffield Regional Jail without bond.
Courtesy of Image: Scott County, VA Sheriff's Office