Development Moving Forward On Kingsport's Phase Two Pavillion Expansion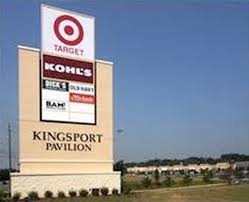 Planning and development continue to move forward on a 30 acre expansion at Kingpsort's Pavilion retail shopping center on East Stone Drive. Despite the recent announcement that one of its anchor stores, Best Buy would be relocating to the Pinnacle in Bristol, optimism remains strong for the planned expansion and with it, the developer may have something new in store. Nathan Wood is with the Kingsport Planning Department.
(:15)…We put that charge to him…he is very receptive to that…he works all over the country so he has relationships with brands we don't have here. He would like to bring more entertainment to the second phase
Phase one of the pavilion opened in 2007 and is home to twenty five businesses.