Kingsport Detectives Investigating Case Of Cloned Debit Cards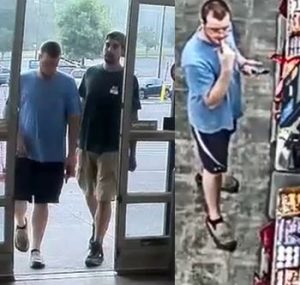 Kingsport Police are investigating and are seeking the public's help in identifying two individuals, who police say are using a cloned credit card, connected to a woman's debit card account. Tom Patton is with the Kingsport Police Department.
(:06)…if they are actually swiping a card at a terminal somewhere that shows they have made a duplicate card or cloned card.
Anyone who recognizes either of the men is asked to contact Kingsport Detectives in the Criminal Investigations Division. A link to the Police Department's Youtube site can be accessed by clicking here.