UPDATE: Purdue Pharma, feds discussing certain formula for OxyContin settlements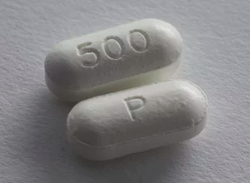 A proposed settlement that the makers of a powerful opioid are hoping to negotiate will be based on a specific formula.
An Associated Press report says Purdue Pharma has been presented with a plan that would distribute settlement funds based on opioid distribution in a given jurisdiction, the number of those addicted and number of overdose deaths.
Sullivan County is one of hundreds of localities suing the maker of the drug OxyContin for damages based on not only those who died from overdose but also those children affected by being addicted after being born.