Abingdon council to vote on resolution opposing county courthouse plan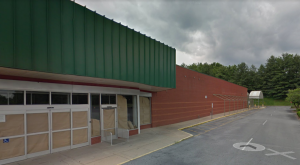 The Abingdon Town Council is citing several reasons for their opposition to Washington County plan to relocate courthouse operations to the former Kmart location in Town Centre.
In a draft resolution, council members express concern about additional traffic being placed in that area because of the courthouse and the Meadows retail outlet. They also object due to the current zoning of the Kmart property. The resolution will be put to a vote Tuesday night.
A copy of the resolution is available for review by clicking here.
(G)