REPORT: State parks in SW Virginia have $56 million impact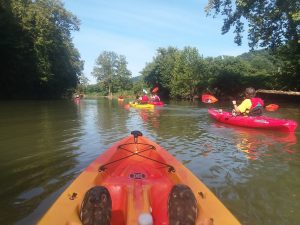 A recent study concluded state parks located in Southwest Virginia have a substantial economic impact.
The report produced by Virginia Tech's Pamplin School of Business concluded the six park locations in the region including the SW Virginia Museum in Big Stone Gap, Natural Tunnel, Grayson Highlands and Hungry Mother have an average impact of $56 million on the local economy. The data also showed that those parks contribute $5.3 million into the county and state coffers in taxes.
(NTSP / Facebook / Virginia State Parks)