University of Tennessee welcomes record class for 2019 fall semester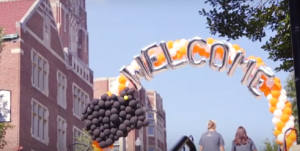 University of Tennessee officials have announced another record enrollment for the 2019 fall semester.
Preliminary statistics released by the school indicate a student body of more than 29,000. That includes 6,700 new students including freshmen and transfers. Nearly 22 percent of the incoming class are first generation college students and those freshmen hail from 46 states and 26 countries. Final enrollment figures will be released after Sept. 14.
(UT)