30 Year Old Man Shot And Killed In Officer Involved Shooting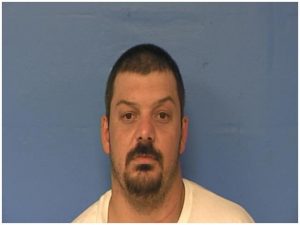 (:09)…HE WAS ORDERED OUT OF THE VEHICLE AT SOME POINT AFTER EXITING THE VEHICLE HE PULLED A GUN AND FIRED SHOTS AT THE OFFICERS AND THEY THEN RETURNED FIRE.
That's Leslie Earhart, Tennessee Bureau of Investigation spokesperson explaining how Sullivan County deputies and a Bluff City Police officer returned fire in an officer involved shooting in Bluff City, killing 30 year old Atillio Gilmartin. The incident began on highway 75 near the Tri Cities airport Tuesday afternoon, when officers spotted Gilmartin, who had active warrants out for his arrest in Sullivan County. Gilmartin refused to stop and lead officers on a chase that ended in Bluff City in the Middle of Silver Grove Road. A forensic science team with the TBI is leading the investigation. Silver Grove Road was closed to traffic for several hours while the investigation continued.