VA Governor Northam Declares State of Emergency With Hurricane Dorian Threatening States Along Coast Line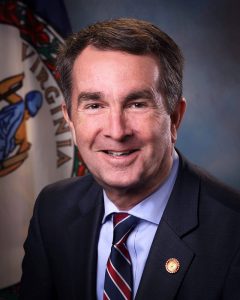 With the uncertainty of the path Hurricane Dorian will take, states including Virginia are taking a precautionary approach to prepare for the worst.
Virginia Governor Ralph Northam declared a state of emergency Monday in anticipation that it could make landfall along the Commonwealth's coastline. "Hurricane Dorian is a serious storm, and current predictions indicate that it may affect parts of Virginia," said Governor Northam. "I am declaring a state of emergency to ensure that localities and communities have the appropriate level of assistance, and to coordinate the Commonwealth's response to any potential impacts from Hurricane Dorian. I encourage Virginians to take all necessary precautions to make sure they are prepared as well."
Numerous state agencies have been called into action and according to Northam, the Virginia Emergency Operations Center has been activated to monitor Dorian's activity.
Courtesy of Image: Governor Northam