Bristol Virginia Fire Department receiving federal dollars for equipment upgrades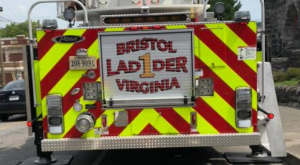 Bristol Virginia's fire department will be one of four agencies to share in more than $1.4 million in federal funding for improvements.
Senator Mark Warner announced the awards as part of the Federal Emergency Management Agency's Assistance to Firefighters grant program. Bristol's share is over $404,000 and will be allocated for upgrades in communications equipment.
(BVFD / BVFA / Facebook)