Governor-appointed panel aims to eliminate discriminatory language from Virginia laws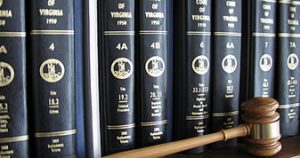 Virginia Governor Ralph Northam has assembled a panel of nine people to work on eliminating Jim Crow-era discriminatory language in state laws and regulation.
The board was inspired by a bill passed earlier this year by the General Assembly that eliminated an exemption in state law that said jobs typically held by African Americans did not have to pay minimum wage. Northam pledged for more racially equality following a blackface scandal tied to a picture in his medical school yearbook.
(OAG / Commonwealth of Virginia)