Suspect Accused of Beating Man with Baseball Bat in Carter County on Video Sentenced to 18 Years in Prison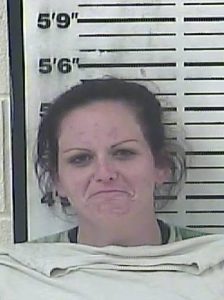 A woman accused of kidnapping a man and beating him with a baseball bat in Carter County will spend close to twenty years in prison.
Kasey Miller pleaded guilty in Carter County Criminal Court Tuesday to attempted first degree murder and especially aggravated kidnapping. Investigators found a video on Miller's cell phone of her beating the victim with three other suspects helping her. She will serve 18 years in prison.
The other three suspects, including Matthew Dye, Ross Kelly, and Michael Silcox accused in the case are scheduled to go on trial in November.
Courtesy of Image: Carter County Sheriff's Office