TBI Report Shows Criminal History of Suspect Shot and Killed in Tuesday's Officer-Involved Shooting in Bluff City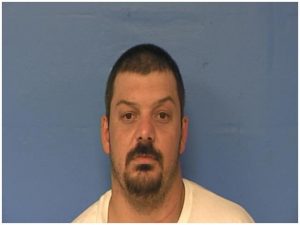 A man shot and killed following a police pursuit Tuesday in Bluff City had a lengthy criminal history.
According to a criminal report from the Tennessee Bureau of Investigation, Atillio Gilmartin, 30, was charged with numerous crimes in eleven incidents over a course of nine years involving the Sullivan County Sheriff's Office and Bristol, TN Police dating back to 2011.
The latest of those occurred in May of this year, where Gilmartin was arrested by the Bristol, TN Police Department and charged with assault, reckless endangerment, and a variety of other charges.
He was arrested on January 27th, 2019 and charged with unlawful drug paraphernalia as well as driving on a suspended or revoked license.
The man was also arrested on September 25th, 2015 by the Sullivan County Sheriff's Office on charges of theft of property, violation probation, failure to appear, and driving on a revoked or suspended license.
Gilmartin, who had active warrants against him, initiated a pursuit with authorities that ultimately ended in a shootout on Silver Grove Road leading to the man's death.
Courtesy of Image: Sullivan County Sheriff's Office