Police: Victim in Johnson City Shooting Incident Accidentally Shot Self, Witness Allegedly Fabricated Story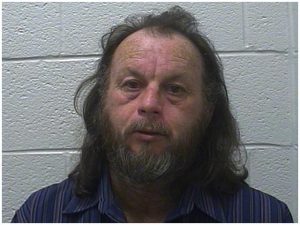 Johnson City Police have arrested a man after they say he helped fabricate a story of a shooting incident.
Matthew Brock, 48, is charged with false reporting and tampering with evidence. Police say Brock and others claimed that an unknown male shot a victim before fleeing during an incident on July 28th. Further investigation revealed that story was not true, but rather Brock attempted to cover for the victim, who was a convicted felon and had accidentally shot himself.
Brock was booked into the Washington County Detention Center and held on a $10,000 bond. He goes for arraignment today at 1:30 p.m in Washington County General Sessions Court.
Courtesy of Image: Washington County Detention Center