Tri-Cities Airport Now Offering Customers Flights to Dallas/Fort Worth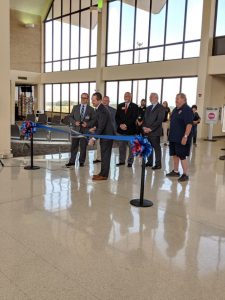 The Tri Cities now has travel access to the Dallas/Fort Worth region with the recent announcement of two, daily, non stop, American Airlines flights to Dallas/Fort Worth and beyond.
It's a flight the Tri Cities region has been asking for. Kristi Haulsee, spokesperson with the Tri Cities Airport Authority, says they gathered data on a regular basis of where passengers in the market are traveling to, and found Dallas was a top destination among passengers flying out of the area.
Tri Cities customers now have access to 84 additional one stop routes which are not currently available from Tri on American Airlines.
Courtesy of Image: Tri-Cities Airport (Kristi Haulsee)