UMWA president discusses climate change, politics at National Press Club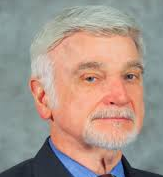 United Mine Workers president Cecil Roberts addressed the subject of climate change and clean coal during his speech at the National Press Club in Washington earlier this week.
Coal was a hot topic during President Donald Trump's run for the White House, something that Roberts said has not brought coal back nor saved the industry. Roberts also said a bill was killed in 2010 in the US Senate that would have funded technology to capture carbon dioxide from coal.
He noted that he's not sure if coal will even play a part in presidential politics in 2020.
"The only thing I hear from people running for president is how they are going to save all the coal miners in this country or how they are going to get rid of all the coal miners in this country," Roberts said.
(UMWA)