UPDATE: Greeneville High intruder tells police he "wanted to see what response would be"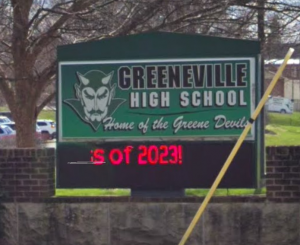 More details have been released regarding an intruder incident at Greeneville High School Friday morning that resulted in a system-wide lockdown.
An incident report from the Greeneville Police Department says the suspect, identified by the school system as Brandon M. Whittaker, 33, entered the school with a group of Walters State students with a hooded sweatshirt on and the hood up to conceal his identity.
A secretary spotted and tried to stop Whittaker when he ran out the front entrance. He was later captured while hiding from police on the school's campus. Whittaker is charged with one count of aggravated criminal trespassing.
The report noted that Whittaker told investigators he entered the building because he "wanted to see what the response was if he came into the school."