Washington Co. HEW Gives Unanimous Approval to Advance Proposed K-8 Jonesborough School and Facility to Budget Committee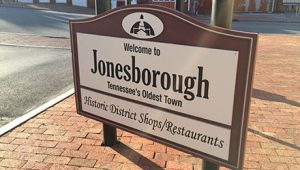 A proposed K-8 school and recreational facility in Jonesborough has cleared its first hurdle in the Washington County commission. The Health, Education, and Welfare committee met Thursday afternoon and gave unanimous approval to advance the proposal to the Budget Committee. Chuck Vest, Jonesborough Mayor, says yesterday's meeting helped prepare them for the upcoming meeting with the Budget Committee.
"The HEW Committee was really prepared, they asked some great questions and really presented some ideas, so for me that was a learning experience," Vest said.
The projected costs of the proposal sits at approximately $32 million, with a lease agreement planned between the Town of Jonesborough and Washington County. The budget committee is scheduled to meet next Wednesday.
Courtesy of Image: Town of Jonesborough