Big Orange bright spot: Tennessee honors bullying victim with T-shirt that is flying off shelves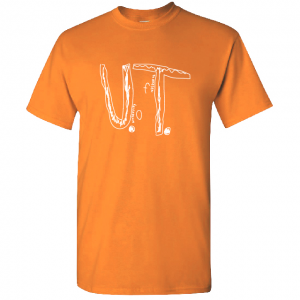 Bright spots for Tennessee football have been few and far between this year but a little boy in Florida has brought his love for the Big Orange to a national stage.
The youngster in Altamonte Springs didn't have any Tennessee apparel and had been bullied for making a homemade UT logo and sticking it on his shirt for the school's College Colors Day. Interim UT President Randy Boyd stepped in and sent the student a swag box full of Tennessee t-shirts and other UT items.
Now, the university has received permission from the family to use the child's design for a new t-shirt being sold on the Vol Shop website. Part of the proceeds are going to the Stomp Out Bullying organization. Demand for the shirts have been so great that the stores computer servers crashed due to the response.
(UT Knoxville)