Police: Man Fired Shots from Truck Near OT Sports Bar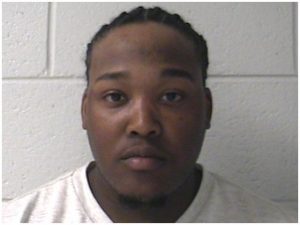 Johnson City Police have arrested a man after they say he fired shots from his truck at a nearby sports bar.
Naklon Ryans, 24, is facing three counts of reckless endangerment, stemming from an incident that occurred early Sunday morning near OT Sports Bar on North Roan Street. Authorities they say when they arrived, Ryans was firing shots from inside his blue pickup truck. He was arrested a short time later. He was taken to the Washington County Detention Center to be held on a $10,000 bond, but during his initial court appearance Monday, he was able to bond out.
He is scheduled for a criminal hearing October 3rd in Washington County General Sessions Court.
Courtesy of Image: Washington County Detention Center