"Traveling Bandit" to be Sentenced in Federal Court Today, Accused of Robbing Seven Banks Including One in Johnson City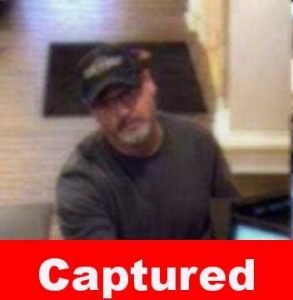 A Pikeville, Kentucky man accused of robbing multiple banks across the United States including one in Johnson City is scheduled to be sentenced in federal court this afternoon.
Jason Lee Robinson is charged with one count of bank robbery, in a December 28th, 2018 robbery of a bank in Aventura, Florida. Robinson robbed six other banks over the next few weeks, which included a robbery in Asheville, North Carolina on January 2nd, and a robbery at a Mountain Commerce Bank in Johnson City on January 4th. The other four banks were locations in Tennessee, Alabama, Illinois, and Utah. The FBI apprehended the man on January 24th in Fruita, Colorado.
Court documents reveal Robinson has agreed to plea guilty in all seven cases, with the other six being transferred for prosecution to the Southern District of Florida. Robinson will be sentenced in Miami today at 2:30 p.m.
Courtesy of Image: FBI Louisville