Pilot Attempting to Break World Record for Tribute to Victims of 9/11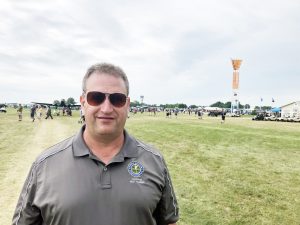 A local man has set out to break a world record for most stops at airports to pay tribute to September 11th.
Pilot Dan Moore is hoping to set a Guinness World Record for most airport visits in a fixed aircraft in 24 hours. The current record is 87, and he hopes to reach 110 airports, in honor of the victims of 9/11 and to remember the 110 floors of the World Trade Center. Moore took off from the Elizabethton Municipal Airport around 5:00 Wednesday morning.
His progress is available online.
Courtesy of Image: 110 Airports.com/Dan Moore