Abingdon man dead following SUV crash in Buchanan County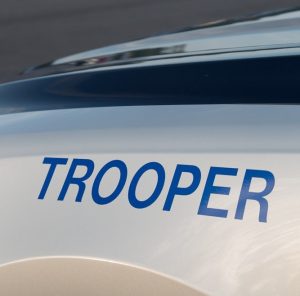 A Washington County, Virginia man was killed early Thursday morning in a single-vehicle crash in Buchanan County.
A report from the Virginia State Police says an SUV driven by Billy W. Crabtree, 48, of Abingdon, was westbound on Hurricane Creek Road in Vansant just after 3:30 when Crabtree over-corrected, causing the vehicle to go across and off the road, striking a tree and turn over. The preliminary report said Crabtree was partially ejected from the SUV and was pronounced dead at the scene.
(Virginia State Police)