Court documents: Lt. Gov. Justin Fairfax files defamation suit against CBS for $400M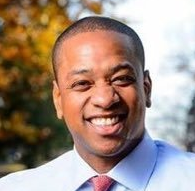 Virginia Lt. Governor Justin Fairfax has filed a $400 million defamation suit in federal court in Alexandria against CBS that is linked to a sexual assault scandal that surfaced earlier this year.
Fairfax accuses the network of featuring interviews on air and online with the two women mentioned in the case that he says contained false and politically-motivated statements. He said that one of the women conspired with politically-connected and network insiders to break the news of the suit on the same weekend of the blackface scandal facing Gov. Ralph Northam.