Pilot Attempting to Break Record for Most Airport Stops in 24 Hours Completes Run at 91 Stops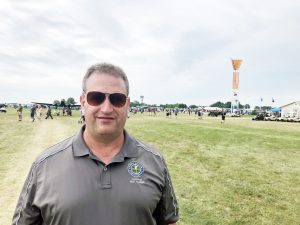 A local pilot attempting to break a world record in honor of the victims of September 11th has completed his run.
Pilot Dan Moore took off from Elizabethton Municipal Airport around 5 o'clock Wednesday morning, hoping to reach 110 airports and break the Guinness World Record for most airport visits in a fixed aircraft in 24 hours. According to posts on Moore's facebook page, final numbers from his run includes 91 airports in nearly 20 hours, four more than the previous record of 87.
Guinness is currently reviewing data from the flight.
Courtesy of Image: 110 Airports.com/Dan Moore