Wednesday's Drug Disposal Event in Sullivan County a Success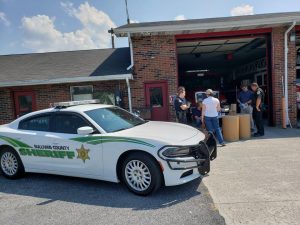 A prescription drug disposal event in Sullivan County Wednesday was successful.
According to the Sullivan County Sheriff's Office, during yesterday's event organized by the TBI and Sullivan County Anti-Drug Coalition, they collected around 145 pounds of medication, some of which included fentanyl.
The event was hosted by the Piney Flats and Sullivan West Volunteer Fire Departments.
Courtesy of Image: Sullivan County Sheriff's Office