Career Expo To Be Held For Individuals With Criminal Record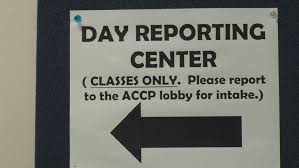 A career and resource expo, specifically designed for individuals with a criminal record will be held this Monday in Johnson City. The Johnson City Day Reporting and Community Resource Center will be the site as employers and represenatives from agencies gather to help those offenders and others with criminal records network for future jobs. Robert Reburn is Public Information Officer with the Tennessee Department of Corrections.
(:15)…ONCE THEY HAVE THAT FELONY OR MISDEMEANOR BACKGROUND SADLY A STIGMA FOLLOWS THEM THAT THEIR'RE A CRIMINAL FOR THE REST OF THEIR LIFE, WE KNOW THAT ISNT TRUE IN MOST CASES PEOPLE PAY THEIR DEBT TO SOCIETY AND THEYH TRY TO GO ABOUT LIVING AS PRODUCTIVE CITIZENS WITHIN THEIR COMMUNITY.
The career and resource expo will be held Monday from nine till 1200 noon at the Johnson City Day Reporting Center at 110 KLN Drive Suit 8.