Big Stone Gap Man Pleads Guilty to Weapons Charges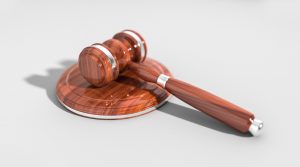 A Big Stone Gap man who was the subject of a manhunt that caused Mountain Empire Community College to go on lockdown has pleaded guilty to weapons charges.
David Dewayne Scott, 44, pleaded guilty Monday morning to a variety of charges that includes possession of a firearm by a violent felon. Back in March, Scott stole a firearm from a parked vehicle and shot at his sister through a window at a residence. He then fled from officers before being captured on the campus of Mountain Empire Community College, which was on lockdown due to the danger surrounding the incident. He admitted to being on drugs during the time.
He is scheduled to be sentenced in the case on January 7th, 2020 and faces up to 39 years in prison.