JCPD: Man Allegedly Assaulted Officer and Chewed Through Camera Wire in Police Vehicle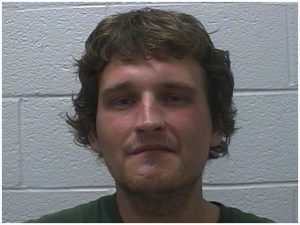 An Erwin man is in jail after police say he was intoxicated and allegedly assaulted an officer while detained.
Brian Renfro, 27, is facing charges including assault on an officer and public intoxication, stemming from an incident that occurred over the weekend. Police were called to an area on South Roan Street and upon arrival, found Renfro yelling at someone across the street. He requested officers detain him for being intoxicated, when police say he kicked an officer before being placed in the back of the police vehicle. Authorities say he also chewed through video camera wires while in the back.
He was taken to the Washington County Detention Center and was held on a $8,000 bond. He is due in Washington County Detention Center today at 1:30 P.M.