Arson Investigation Underway Following Rescue of Elderly Gate City Woman that suffered burns from House Fire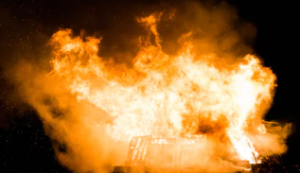 A Gate City woman was severely burned in a house fire over the weekend.
A report from the Gate City Police Department says around 8:00 Saturday, they were called to a house fire near Elliott Drive. Witnesses told officers there was an elderly woman trapped inside the home, and with the help of another citizen, the officer on scene rescued the unconscious woman out of the house. She was taken to the hospital to receive treatment for severe burns.
Virginia State Police are investigating the house fire as potential arson.