Court: Man Accused of Holding Gas Station Clerk Hostage in Six Hour Stand-off Has Case go to Grand Jury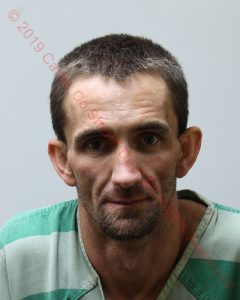 A Limestone man accused of holding a gas station clerk at gunpoint during a six hour standoff in Johnson City has his case bound over to a grand jury.
Marc Christopher Skeen, 35, is charged with aggravated assault, especially aggravated kidnapping, and other charges, following the incident that occurred in July at a Marathon gas station. Skeen appeared in Carter County Sessions Court, where Judge Keith Bowers ruled his case be sent to a grand jury.
He is scheduled to appear in court November 25th.
Courtesy of Image: Carter County Jail