Emory And Henry Holding Climate Rally Against Complacency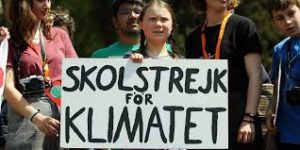 Emory And Henry College is holding a rally against climate complacency today on campus supported by the Emory Climate Collaborative . The rally is in support of a global climate strike currently underway and inspired by sixteen year old Swedish climate activist Greta Thunberg. David Eldridge is a student organizer.
(: 14)…Drawing attention to the pressing issues of climate change this is a way for us to get the Emory and Henry campus involved we want to particpate as the Emory Climate Collaborative and make sure attention is drawn to our local bubble of campus as well as some surrounding areas.
The student led rally will feature teach ins, speakers, music and exhibits of electric vehicles and other ways to sequester carbon as well as solar energy exhibits.