JCPD Arrest Greeneville Woman on Drug and Weapons Charges Following Early Friday Morning Incident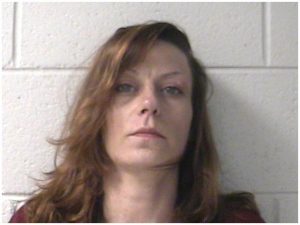 A Greeneville woman is facing several charges this morning after police say she attempted to reach for a weapon and resisted orders from officers.
Johnson City Police say early Friday, they were alerted to a suspicious vehicle occupied by Jennifer Skwarka, 31. Police say she attempted to reach for a firearm several times after authorities ordered her out of the car. She reportedly resisted arrest and attempted to flee multiple times but was eventually taken into custody. Officers searched her vehicle and found several drugs inside, including methamphetamine. She was taken to the Washington County Detention Center where she was held on a $25,000 bond.
Skwarka is scheduled to appear in court this morning at 10:30 a.m.
Courtesy of Image: Washington County Detention Center