Smyth County becomes latest locality to impose burning ban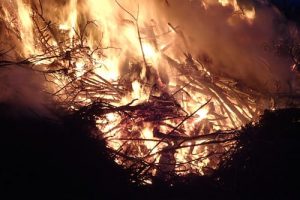 Smyth County, Virginia has joined the ever-growing list of localities in the Mountain Empire to announce burning bans due to extremely dry conditions with just traces of rainfall over the past 30 days.
The city of Greeneville and Buchanan County, Virginia are the others who have outlawed burning until the region gets some precipitation to help groundwater tables. The official start of fire season in Tennessee and Virginia arrives in mid-October.