UPDATE: Kingsport man wounded in 2018 Greene County officer-involved shooting sentenced to 15 years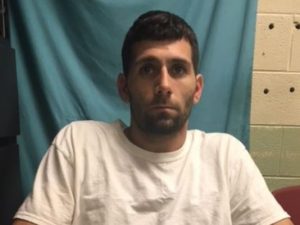 The suspect wounded in an officer-involved shooting on Interstate 81 last year in Greene County has been sentenced.
Kenneth Cody Powell of Kingsport pleaded guilty to attempted first degree murder and will spend 15 years in prison, according to Criminal Court records.
The TBI said Powell was spotted by a state trooper in a stolen truck on the ramp leading to the THP weigh station near mile marker 21 in May 2018. Powell then drove the truck into the median and fired shots at the officer who then returned fire and struck Powell.