BURN BAN: Washington County, Virginia outlaws open air burning with no rain in sight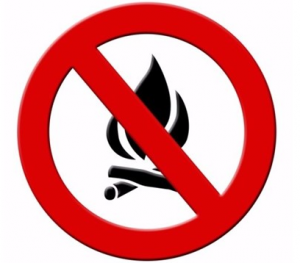 A local emergency was declared by Washington County, Virginia officials on Monday, imposing a ban on open-air burning for conditions that are slowly draining lawns of color and creating a potential tinderbox on the forest floor with leaves beginning to fall.
The order includes public and private property and county leaders anticipate keeping the ban in place due to a forecast that includes very little rain for the next few weeks.
The US Drought Monitor officially places Southwest Virginia in the abnormally dry category– a few steps below the more serious exceptional drought designation.