Criminal Element Behind Homelessness Leading To Bench Barriers In Kingsport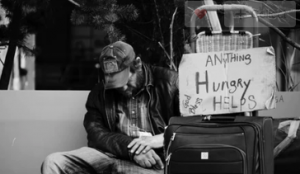 (:18)…What we're having the problem with is the criminal element of it.Thats why we are having to take a stand because I have received phone calls from mothers basically in tears saying they will never go to our kpt library again because they are being accosted everytime they go in there.
That's Kingsport Alderman James Phillips responding to a backlash of social media reports over the city's placement of barrier blocks on benches to prevent the city's homeless from sleeping on them in the dowtown district and city parks. Phillips went on to say he believes there is adequate housing for the city's homeless, but many are not allowed to use the facilities due to alcohol and drug abuse. A coalition is also being formed to further examine how to best handle the homeless population in Kingsport.