Man Jailed Over the Weekend for Allegedly Colliding into Police Vehicle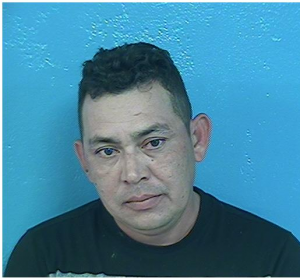 A Bristol, Tennessee man is jailed on DUI charges after police say he collided with a Bristol Tennessee Police Department vehicle.
The accident occurred Saturday night when Officer Josh Branson was traveling south on Highway 11E. He attempted to change lanes and turn on to another road, but was hit on the right side by a 2011 Camaro driven by Edwin Orlando Banegas. The Sullivan County Sheriff's Office was called into investigate and Banegas was taken into custody.
Neither the officer or driver were seriously injured in the wreck.
Courtesy of Image: Sullivan County Jail