Report: Motorist in fear of safety shoots Kingsport driver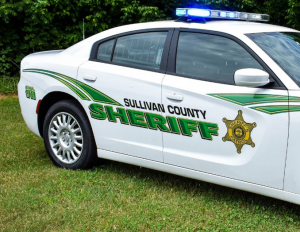 A grand jury could determine if a Kingsport motorist was acting in self-defense following a Saturday shooting in the Midway community that left a man dead.
Rusty Cordle, 29, was wounded following an altercation in the parking lot of a business in the 5400 block of Fort Henry Drive just after 9:30 p.m. A report from the Sullivan County Sheriff's Office said Cordle approached the individual's car in a threatening manner after the two had been traveling on Route 36. The release noted that the individual was in fear of their safety and fired a shot at Cordle who later died at an area hospital.
The case is still under investigation and the details will be presented to the District Attorney's office upon completion.