Carter County Man Accused of Road Rage on Highway 91 Last Week Pleads Guilty to Three of Six Charges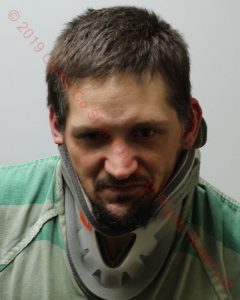 A Carter County man allegedly involved in a road rage incident along Highway 91 last week has pled guilty to charges from the incident.
Michael Richardson, 25, of Elizabethton, appeared in court Monday, and according to court records, he pleaded guilty to his second DUI offense, implied consent, and financial responsibility. The Tennessee Highway Patrol reported that Richardson rammed his vehicle into another driver in an incident last Wednesday before crashing in a fiery accident that hospitalized the man.
Richardson is sentenced to 45 days in prison in addition to fines and court costs.
Courtesy of Image: Carter County Jail