Kingsport Homeless Coalition Currently Being Formed To Tackle Messy Situation With City's Homeless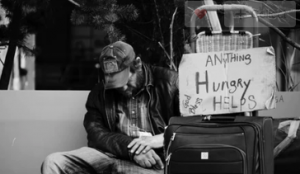 The city of Kingsport has 14 homeless pantries and soup kitchens in a two mile area. And according to Kingsport Alderman James Phillips that's ten more than a city the size of Kingsport should have. As backlash continues over barrier blocks placed on downtown benches, Phillips says a coalition will soon be formed to get everyone moving forward in the same direction when it comes to dealing with the homeless population in Kingpsort.
(:07)…We are never going to make any strides in the homeless part of it or the vagrancy part of it if we are all going in different directions.
The homeless coalition is currently being formed and could be named within the next month or so.