Burn Ban Issued for Russell County Amid Nearby Fires in Dickenson County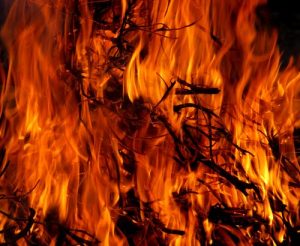 Russell County, VA is the latest southwest Virginia county to enter into a burn ban.
The ban was issued Wednesday by Jess Powers, Director of Emergency Management for Russell County. Russell becomes the sixth county in Southwest Virginia to declare a burn ban with abnormally dry conditions affecting the region. This ban comes the same day as a large fire affected over 80 acres in nearby Dickenson County. Along with those counties, the city of Greeneville in Tennessee is also under a burn ban.