Virginia Highlands to receive $4.15 Million as Apart of FAA Airport Infrastructure Grant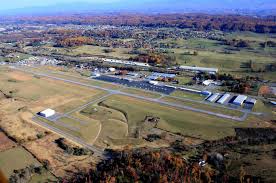 The fifth round of FAA airport infrastructure grants includes Virginia Highlands Airport as a recipient.
According to US Transportation Secretary Elaine Chao, Virginia Highlands is set to receive over $4 million in funds, which will go towards extending a runway.
Just recently, the Tri-Cities Airport was apart of the fourth installment of FAA funding, which nationwide grants for airports totals $3.1 billion.
Courtesy of Image: Virginia Highlands Airport