Dry Weather Conditions Could Be Worse If Not For A Wet Winter And Spring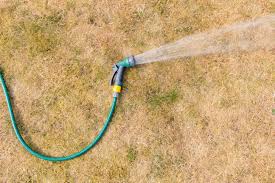 Numerous communities in the region have issued burn bans due to recent dry weather. The month of September has left the Tri Cities with a two inch deficit in rainfall. Hydrologist and meterorologist with the National Weather Service in Morristown Tennessee, Glenn Carrin says the beginning of October looks just as dry.
(: )…THE WEATHER PATTERN HAS BEEN VERY DOMINATED BY A HIGH PRESSURE WHICH HAS KEPT TEMPERATURES ABOVE NORMAL AND HAS ALSO SERVED TO SUPRESS THE AFTERNOON THUNDERSTORMS DEVELOPMENT THAT IS FAIRLY COMMON.
Carrin says the region would be much drier had it not been for the fact statistics show the region was nine and a half inches above normal through the month of August.